For Sale or Wanted
Please email emilyboulton87@gmail.com with details of what you would like to advertise on this page.
FOR SALE: OSET 16 RACING 36V ELECTRIC TRIALS BIKE
Complete with charger and three 12V batteries. Bought new July 2016. Very good condition, mostly garden use. Ideal for ages 5 - 7 years.
£1050 OVNO
Tel: 01761 416430 or 01749 850256
FOR SALE: Honda SL230 trail bike, X reg 2001
In immaculate condition and only covered 6000 miles. Unused in the past two years but runs like a watch. Electric start, new tyres, disc brakes front and rear. £2300 or p/ex any trials bike.
Contact Roy Strong - 07472 039390
FOR SALE: Bruce Rushton trials sidecar
Suitable for competition or a showpiece in your man cave? £200 ono

Contact Roy Strong - 07472 039390
FOR SALE: Gas Gas 80 2010/11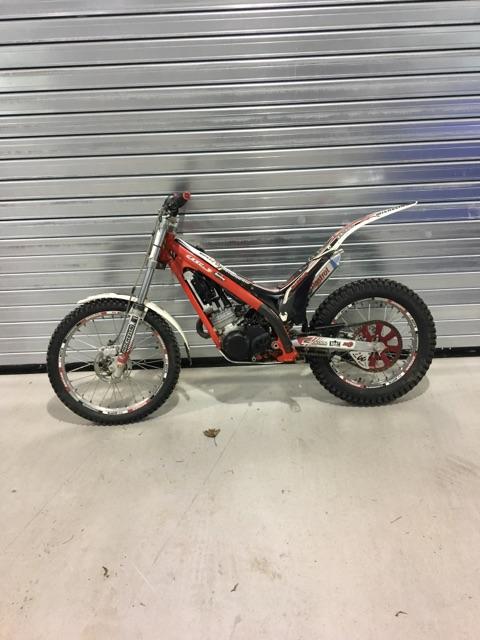 Geared with hydraulic clutch. Good condition. Well maintained. £1300 ovno. Contact Nikki 07818881903
FOR SALE: Montesa Cota 315, 1998
V5 registered in my name. Runs well. Fork seals replaced, new chain and sprockets. Gear oil changed, though still has slightly sticky clutch. Owned for 2 years and barely used, hence reason for sale.
£1250 - Email: mark.courtiour@gmail.com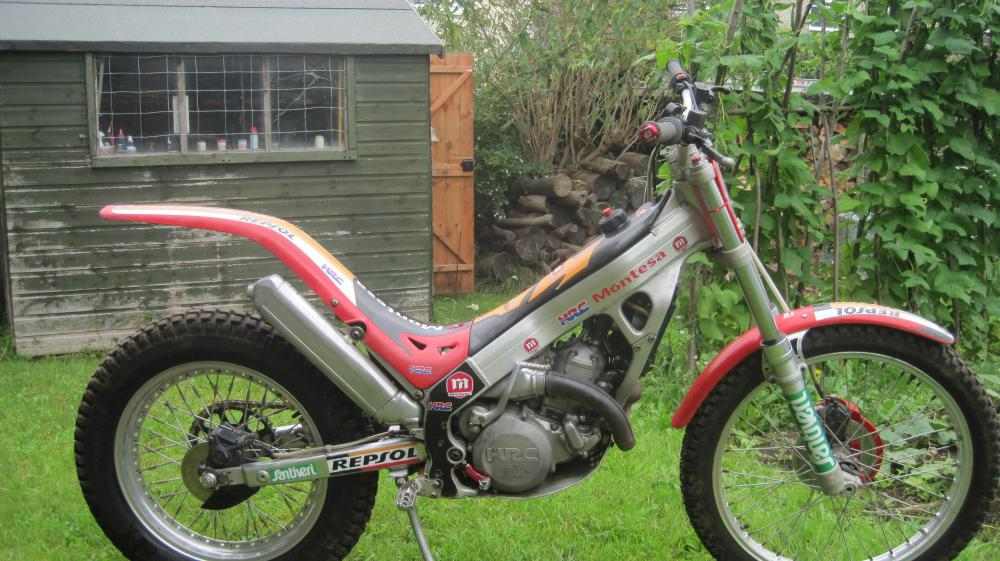 FOR SALE: Sherco 125 2005
In excellent order for year, many new parts. £1100.00 Reason for sale - at 76 years lost my bottle!
Call David Bell 01404 41499 any time
FOR SALE: GAS GAS TXT 2013 300 Trials bike.
VGC, Novice category use, 2 owners, Ohlins shock, Marzocchi forks, reguarly serviced. Fully working condition, starts second kick. £3100 ono
Message Pete on mb-king@hotmail.co.uk for more info/pics.
FOR SALE OR PART EX: MONTESA 4RT 2005
Bought new in 2007, had very little use. Possible px on 2008/2009 Sherco
For more info call 07765931756